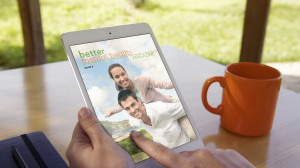 With the big players in digital media trying to understand how to rebuild apps in response to Apple removing Newsstand, the niche health magazine, Better Mental Health, has decided to keep the standard app and drop prices on its digital platforms instead.
Larger publishers need to keep moving with digital trends often dictated by the app store companies such as Apple and Amazon. Instead of changing technologies at this early stage, the publishers of Better Mental Health Magazine are taking a cautious approach by retaining the same format. Instead of spending time and money on redevelopment, they will reduce the sale price by the equivalent amount, making it more available, benefiting the reader rather than the retailer.
Better Mental Health Magazine presents a broad approach to improve the understanding and acceptance of mental health and wellbeing for all people. It includes contributions from health professionals as well as readers with their own experiences of mental health, wellbeing and resilience. With international contribution and distribution, it promotes preventative approaches to psychological wellbeing as a global topic that impacts everyone indiscriminately.
Luke Myers, the magazine's editor, says that "We're a niche publication on a difficult and misunderstood topic that we personally believe makes a huge difference to millions of people every single day. We're a small team dedicated to reducing the stigma by making mental health better understood and more relatable. We want people to improve their resilience and mental wellbeing. It makes for better lives. And I say that from my personal experiences. As a niche publication, we're unlikely to move to Apple's new app or change technologies. So, we decided to stick with what we're doing and try to make the magazine more available as a standard app. Reducing the price is only part of that. We'll continue to focus on the content and making it as accessible as possible."
Mental health is not just about diagnosed disorders. Wellbeing and resilience are important topics for improving a person's quality of life. Wellbeing increases a person's resilience, or their ability to deal with unexpected events that can happen to anyone, anytime. Loss of a loved one or job, work or study stress, relationships, physical illness, caring for someone, and any other normal life situation has an impact on ordinary people. Better Mental Health magazine promotes awareness, lifestyle and nutrition as important factors for improving wellbeing and staying mentally healthy.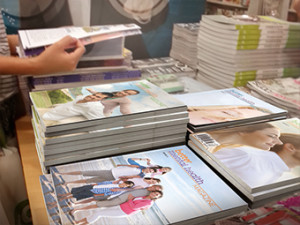 Approximately 1 in 4 people live with one or more mental health conditions every day. At some point in their life, approximately 50% of people will visit their doctor about a mental health related issue. Their mental wellbeing also affects family, friends, colleagues, health care workers, and the many other people involved in their daily lives. Directly or indirectly, mental health affects everyone.
Luke Myers adds, "As much of the content is by people living with or having overcome disorders, Better Mental Health Magazine makes it easier to discuss mental health with family, friends, colleagues and clients. It makes the topic of mental health real and relatable. It's not a brochure or sensationalized media, it's about the real experiences of everyday people, people like you and me. Just as important, is the information we provide about mental wellbeing, the tips and advice for improving overall health through lifestyle and nutrition, help everyone lead better lives daily. This is incredibly beneficial for mental health resilience, as a form of improvement and prevention. Think of it as an overall workout for the mind. We never know when life will throw us a curve-ball or increased stressors. Having a healthy and resilient mind helps us deal with those unexpected life events in healthy ways and often much more quickly. And that's something we can all benefit from. So we need to make that as accessible as possible."
The magazine is available in traditional print which is great to read and share with anyone who could benefit from a better understanding of better mental health. It's also available on all major digital platforms to read on any device. The print magazine can be purchased though the website www.bmhmag.com or digitally through app stores and www.pocketmags.com.